Clay is extremely versatile and there is almost no limit to the variety of work that can be achieved. Using both a pottery wheel and hand building techniques, I create a unique and diverse body of work. I want people to see all the potential of clay.
I have been working as a ceramic artist for 15 years, and I am still finding new things I can do with clay! I use a lot of different glazes as well as firing methods that produce different effects. I specialize in Raku which is a unique form of firing
developed in Japan. I also do wood firings which involve feeding wood into a kiln for over 24 hours. This is a community effort! I have my own kiln to do electric firings. Most of my work is done at my studio at home or my studio at the Torpedo Factory Art Center in Old Town Alexandria.
You will see in my work a variety of shapes. The shapes, surface patterns and textures of my organic vessels are inspired by cresting waves or unfolding flowers urging me to make soft, pleated folds in the clay.

My raku vessels may include geodes or driftwood revealing a strong connection with nature as well as
producing a unique piece of art. The elegant lines of modern architecture and sculpture generate ideas to form angles and geometric shapes in my clay.
Several years ago, I began to study Ikebana, the Japanese art of flower
arranging. I am now a certified Ikebana instructor in the Sogetsu school. The principles of Ikebana and the unique placement of a wide range of materials, including branches and driftwood, inspire my non-traditional vases.
As a contemporary ceramic artist, I keep exploring clay's possibilities, developing new technical skills to support my evolving ideas.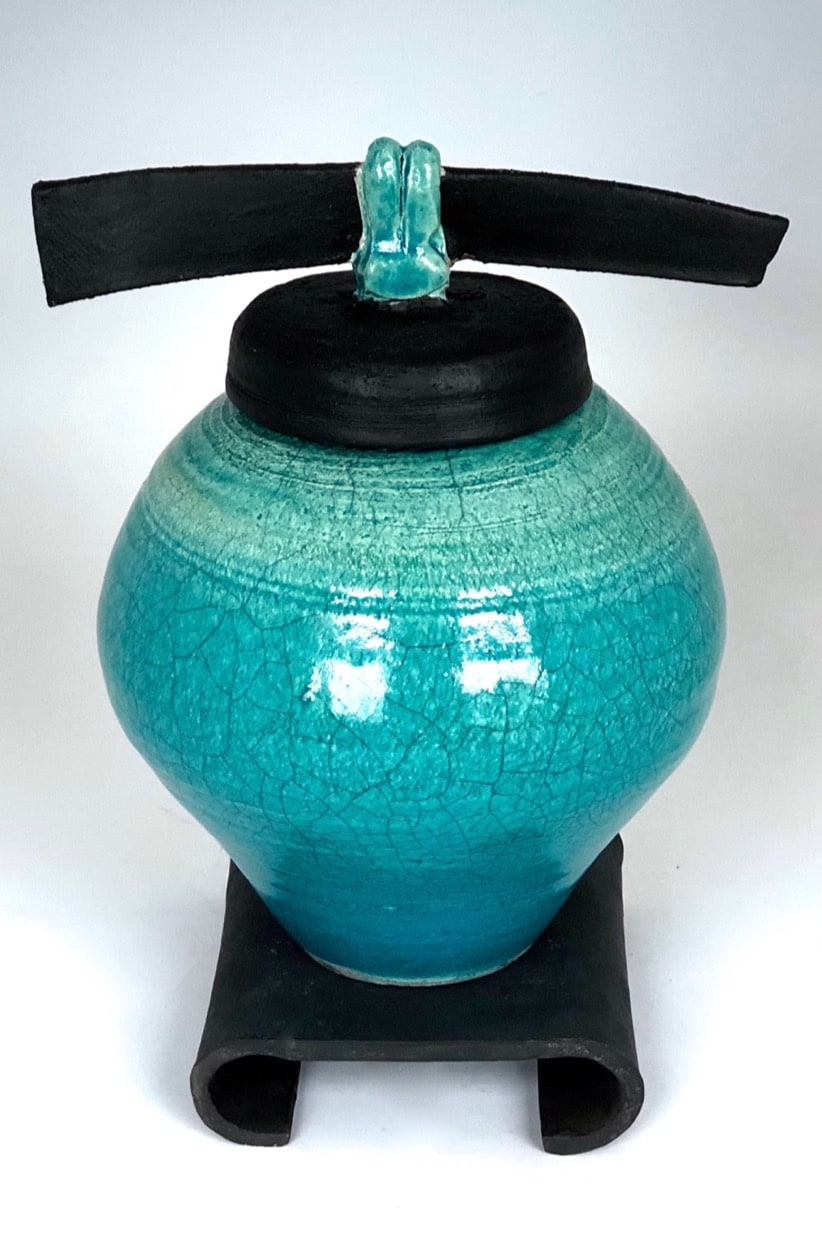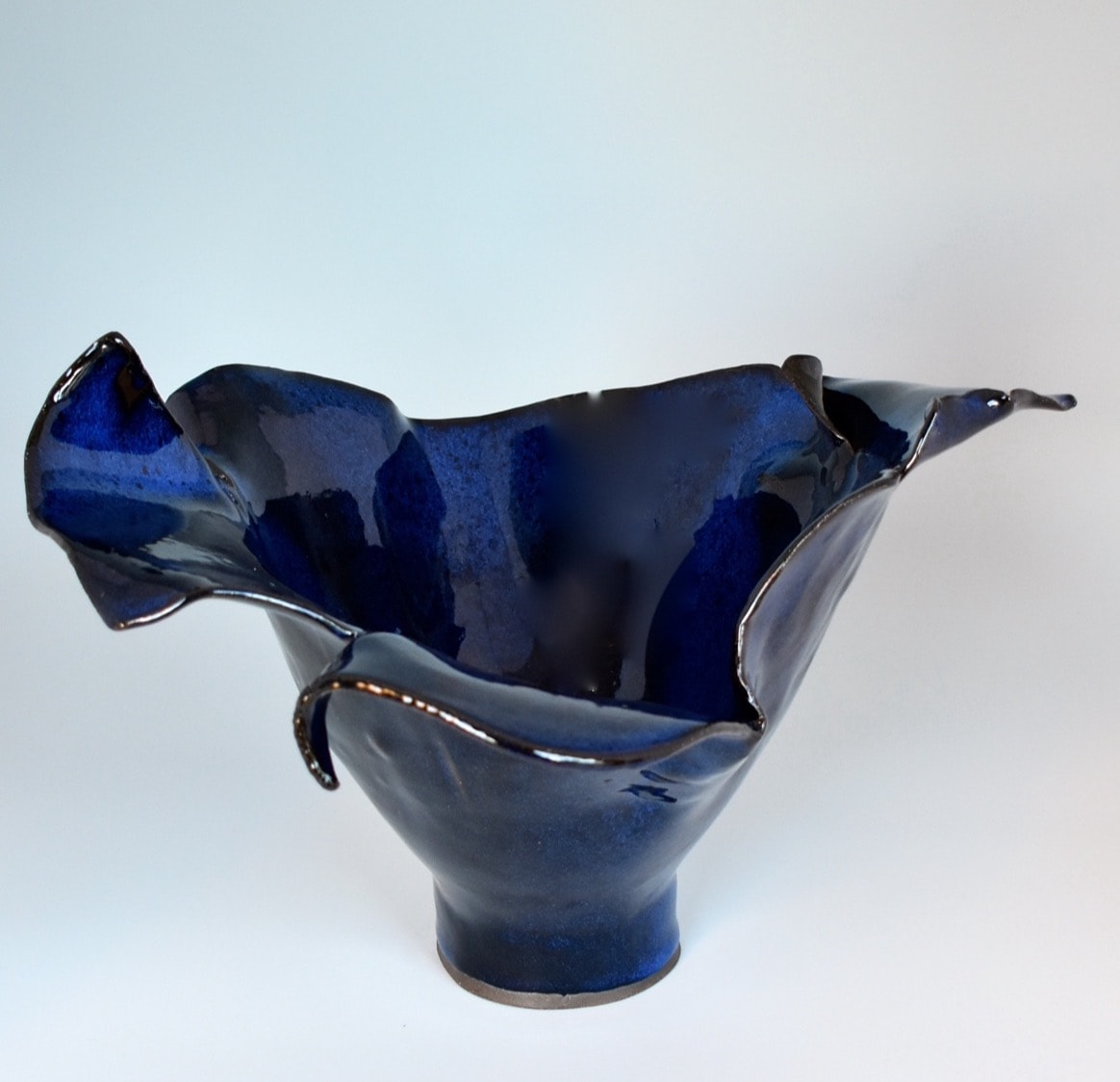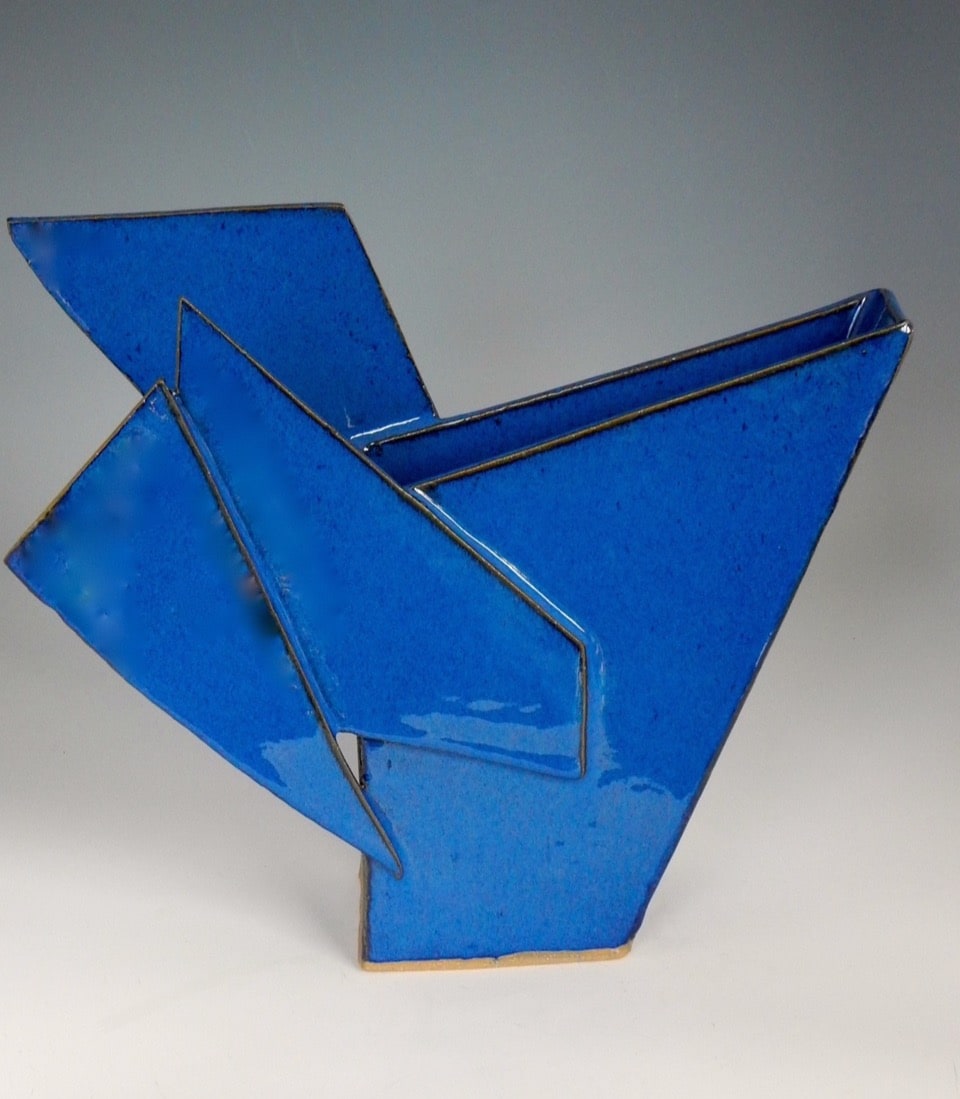 I joined the Art a la Carte Gallery in March of this year. Originally from the Pittsburgh Area, I began my love of pottery while attending Indiana University of Pennsylvania. After teaching art from over 30 years, I was happy to get back into pottery after I retired.
Experimenting with different glaze combinations keeps me excited to find something new each time. You will notice my pottery has a range of different colors.

All my glazes are food, oven, and dishwasher safe. My pottery can also go from freezer to oven, if placed in a cool oven then brought up to temperature. At this time, my pottery is only available in our Occoquan, VA gallery at 310 Mill Street.
I currently live in Clifton, VA with my daughter and her family and I enjoy spending time with my two grandchildren. I'm looking forward to you coming into the gallery to see more of my work.