Hello I'm Bob Knudsen, I've practiced art as a photographer for over 40 years. I have met 13 U.S. Presidents, & photographed 11 Presidents. Worked in & for the White House, U.S. Capitol, both houses of Congress, major sports teams, & all our military services. I was featured in a major photography magazine as one of the Nation's top photographers by Kodak. I'm the author of, "A Living Treasure" on the people, places, & events as seen thru the four seasons of Arlington National Cemetery. In 2018 I suffered injuries in a car accident that kept me in rehab for over a year.
Compounding my return to normal lifestyle was going thru chemo treatments & surgical procedures, associated with cancer. Then the Covid. I've collected from the water almost my entire life, starting at age 5 in Guam.

So it was an easy to turn my artistic attention to the study of decontaminating, enhancing, & preserving driftwood. Finding no credible processes to do this I created my own methodolgy that I call Enhanced Driftwood. I am the only person using this method. I sold my first driftwood pieces by word of mouth. The interest quickly grew from those seeing my new artworks. Many encouraged me to open a website so others could enjoy and purchase the finely enhanced driftwood sculptures I was creating. This was the beginning of Potomac River Art.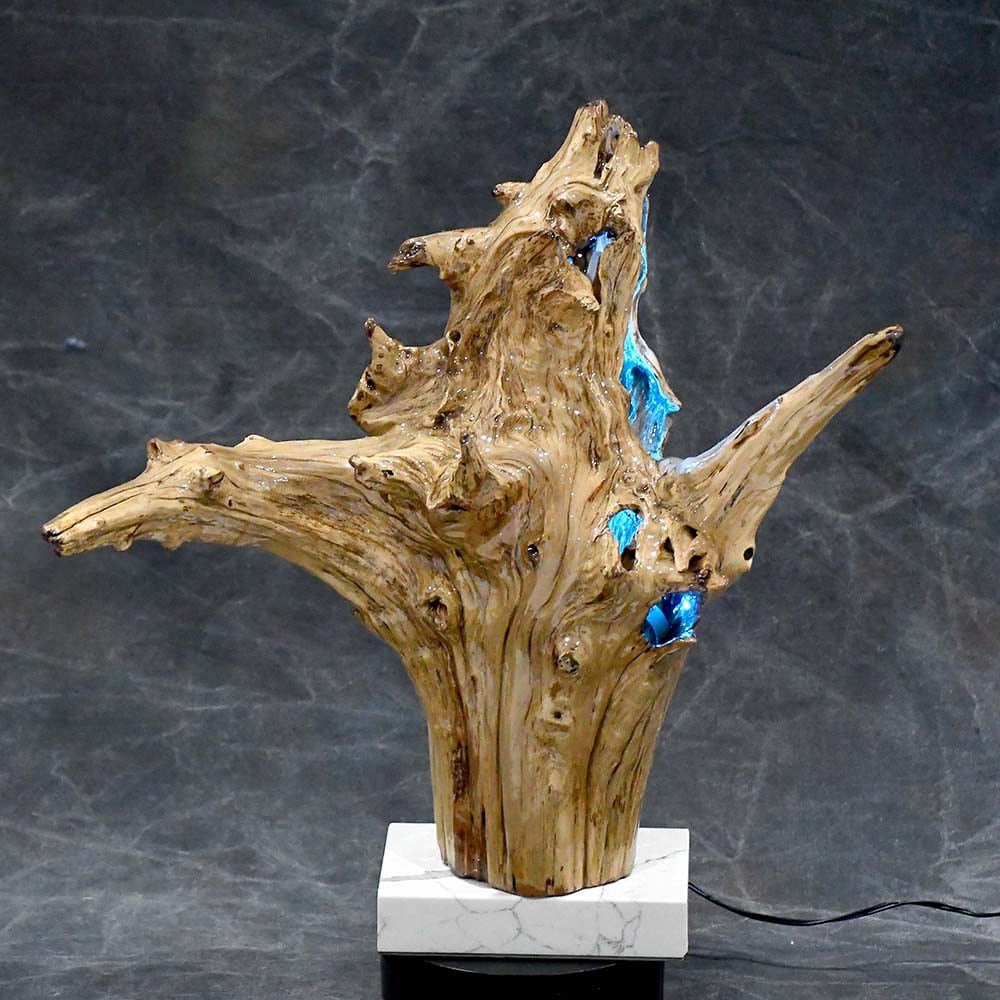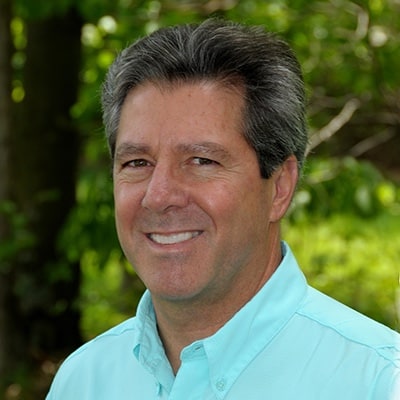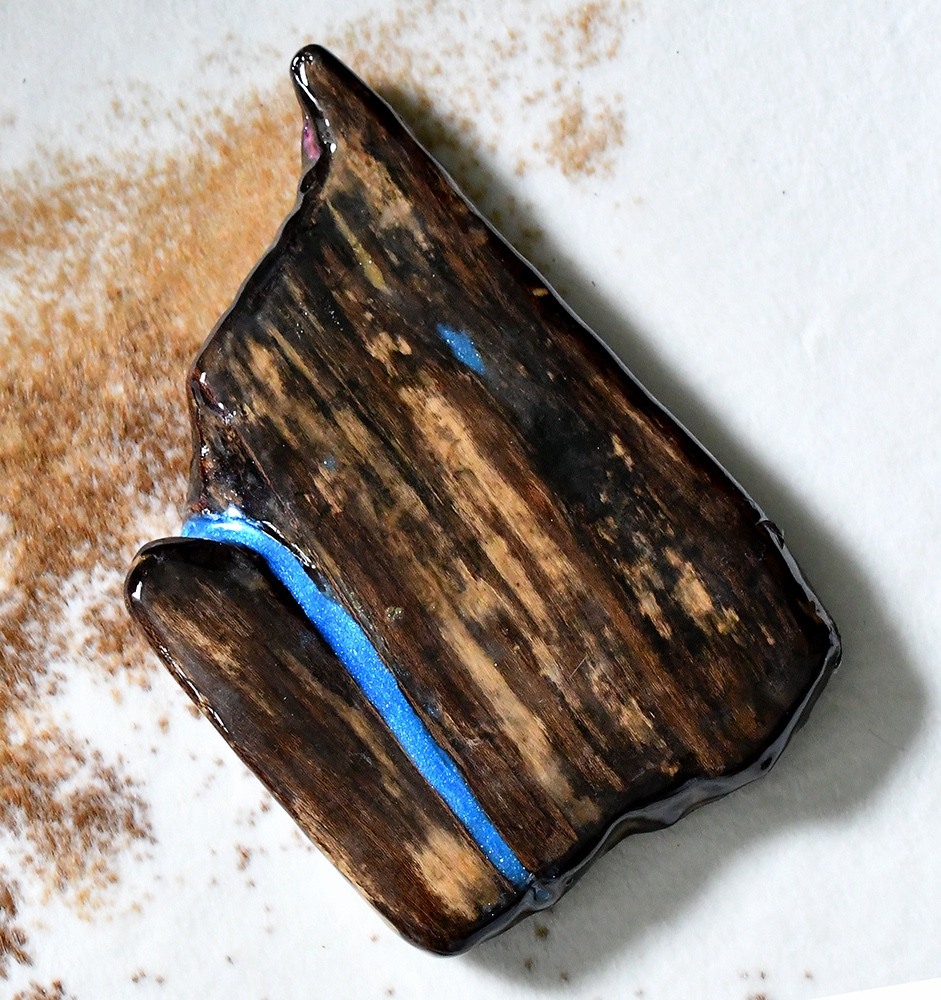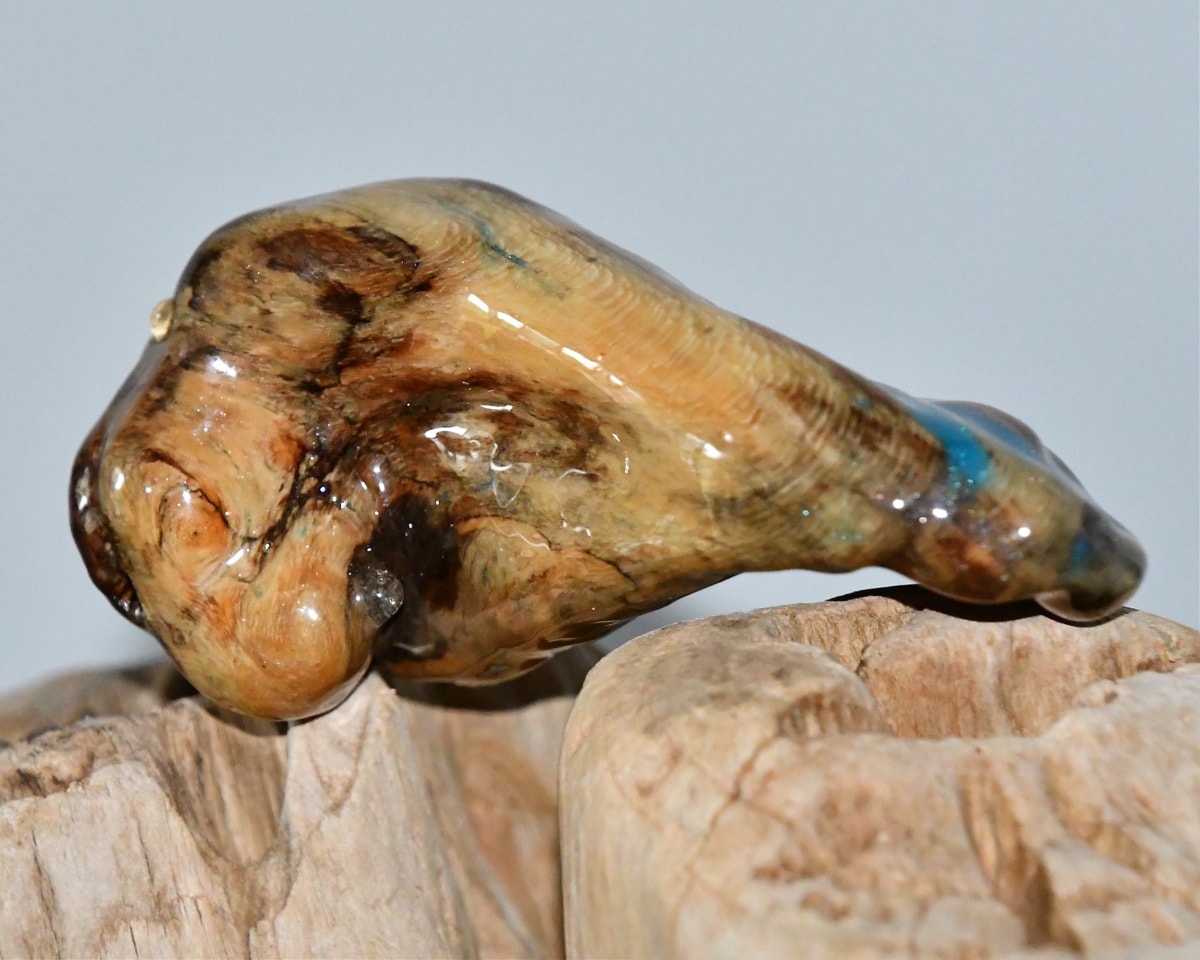 As long I can remember, art has been my passion. I sought ways to develop my skills through art school, employment, and relevant pursuits such as blacksmithing, welding, metal fabrication, and harvesting green wood. My hand-forged tools comprise 50-60% of my unique turning tools. Over 60% of the timber I use has been harvested personally and cured for use from local clearing and storm damage. I find the beauty of our native wood to be unmatched. I consider it a privilege to reveal and enhance these native treasures in my work.
Wood-turning has become the vehicle that drives and carries my artistic expression. I commonly incorporate Ancient imagery, geometric design and texture, through pyrography, carving, painting and other techniques. While focusing on drawing and printmaking in the 1980's and early 90's, I numbered my works and series. Today I keep the tradition, numbering and dating all my work within a series so admirers and patrons can follow my growth and journey. When asked what do I like best in my art, I answer, "all of it" – the entire creative process.