A retired banker, I'm now a jeweler at the gallery and help Karen manage the shop. Once I discovered the love of rocks and gems on a mining excursion with my granddaughter, the rest (as they say) is history. My travels often include locations where rock mining is still active. At my studio, I tumble and polish gemstones to bring out their best attributes, then uniquely wrap each with silver wire. Recently, I added sea glass to my expansive inventory. Tumbled by the sea, each piece of smooth glass is one-of-a-kind. Often, you'll find me restocking my jewelry case near the reception desk. Ask and I'll be glad to help you find whatever you you need.
For many, the story of the stone is important. Larimar, or Stefilia's Stone, is a rare sea-blue variety of the mineral pectolite found only in the Dominican Republic. It's believed to have many mystic properties. Wearing these unique pendant and earrings purportedly can help find one's soulmate, create an inner sense of well-being, and attain peace in troubled times. Maybe it does, maybe it doesn't, but let me know...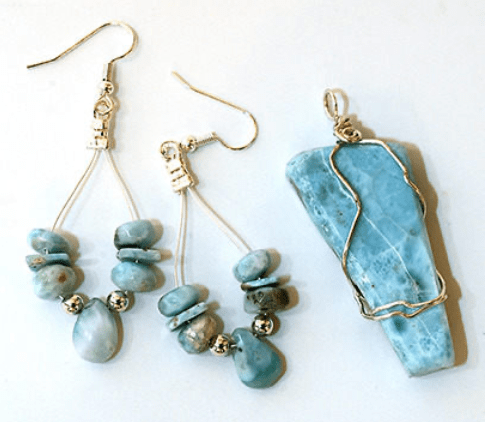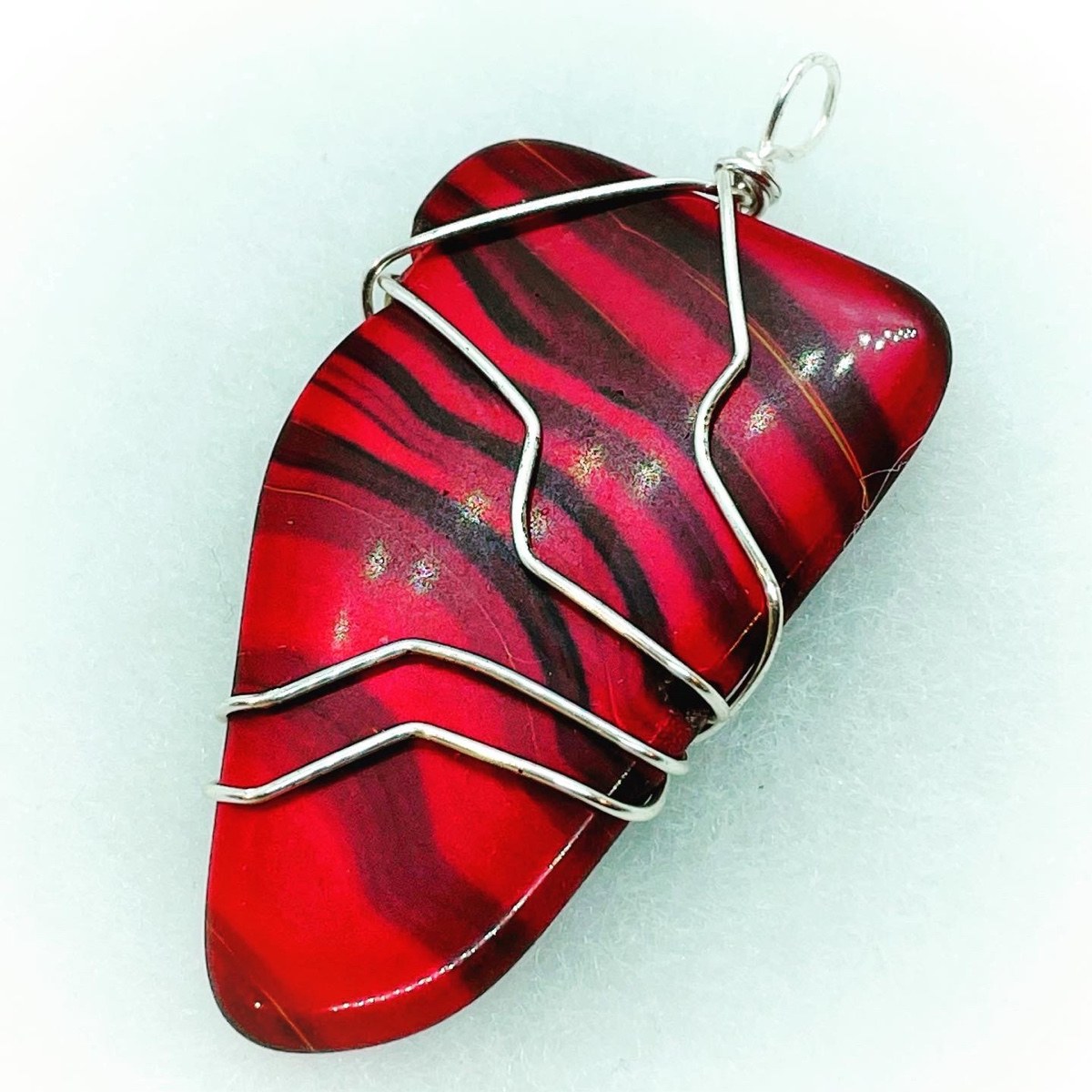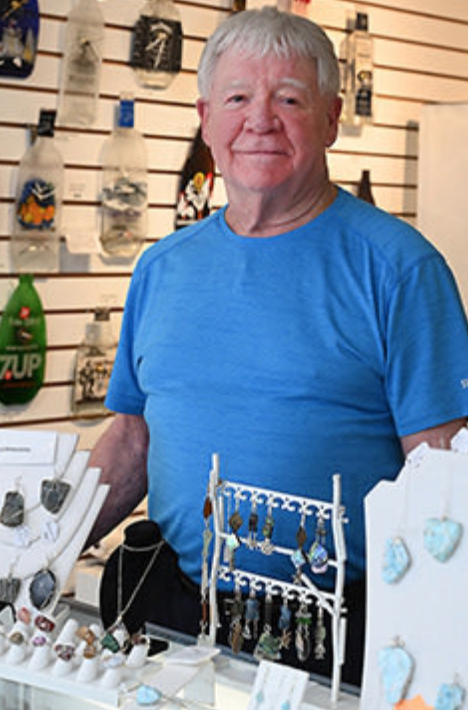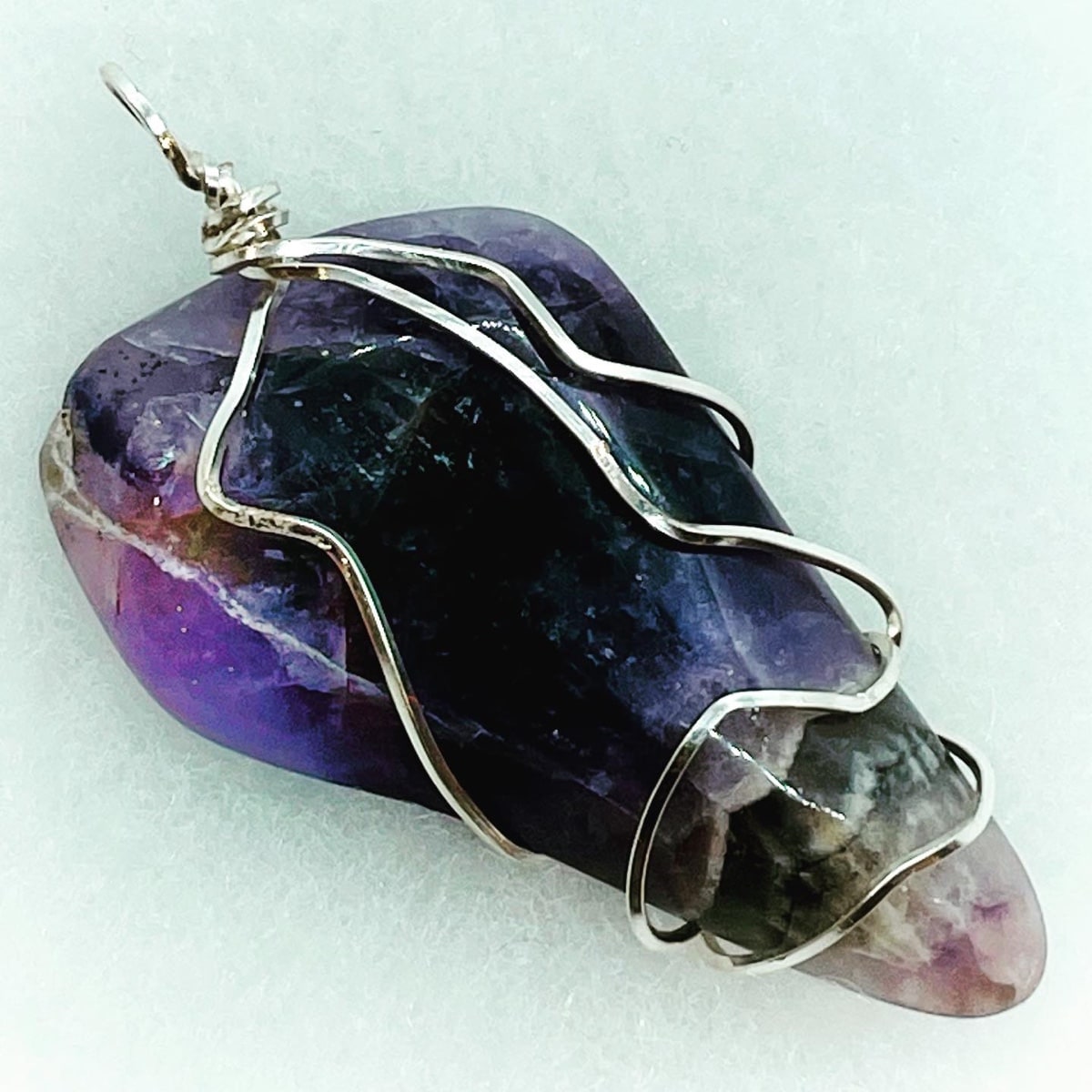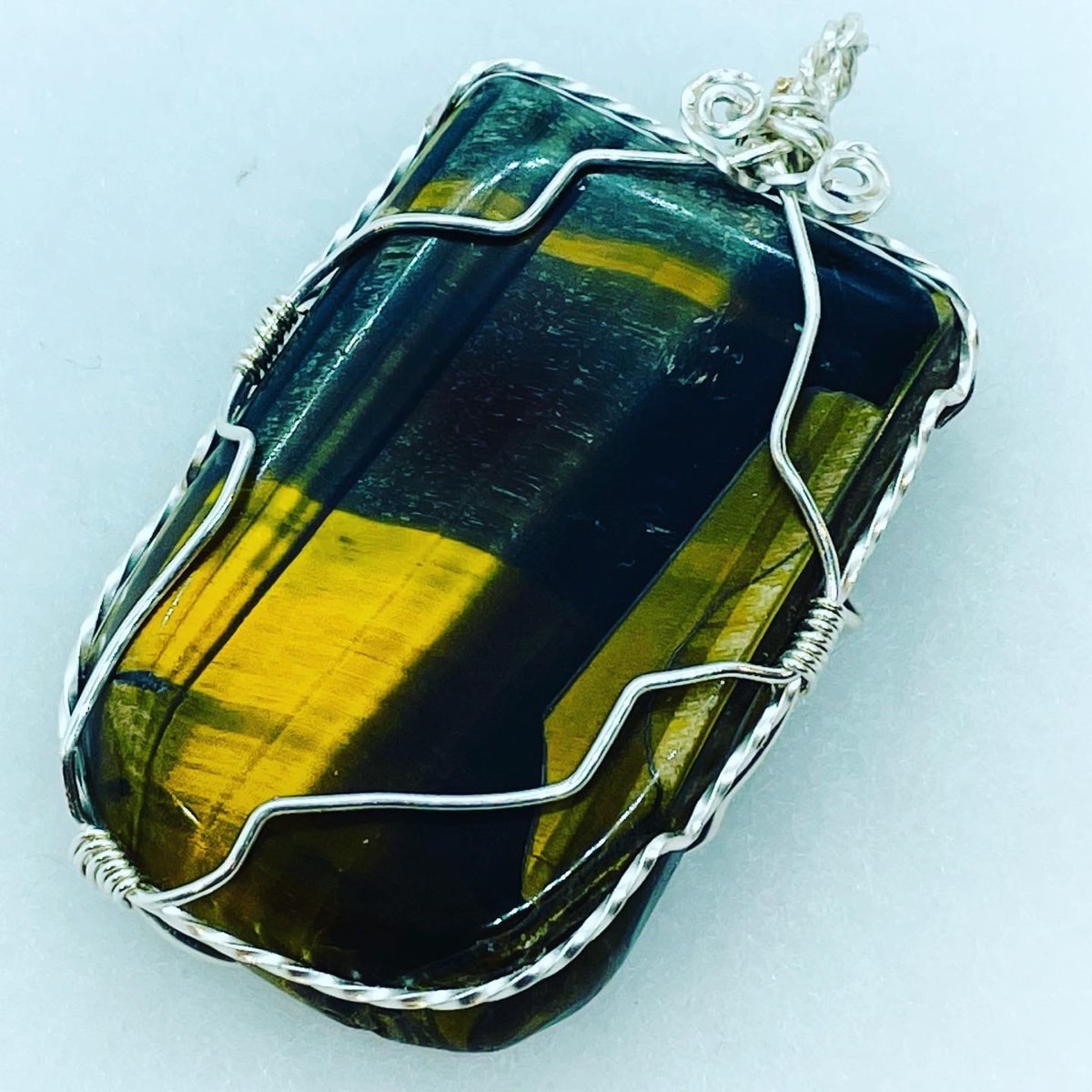 Born and raised in a small farming community in western New York State, my Grandmother taught my sister and me to thread a needle at a young age. I learned to stitch in all manner of techniques. Together we shared our love of creating items to be used or adorned. Having a needle and thread in my hand is second nature. While my sister took to quilting I discovered beads.

I took a class on how to make beads with Faith Davis Ferris or my Quest II Studio. Honeoye Lake, NY. She enticed me with the flame. When I moved to Las Vegas, I discovered lapidary, wire wrapping, Art Clay Silver and Glass Fusing. I learn much from the internet and magazines. Inspired by different artists, I don't copy their artwork but add my twist.
When I relocated to Northern Virginia in 2009, one of the first things I did was join the Northern Bead Society where top artists present their latest creations and teach new techniques. Burke & Beads is my home for beads, classes and inspiration. I make my own beads and am always on the prowl for an eye-catching addition for one of my creations. e.g., an antique eyeball, cosmetic eyelashes, or other eclectic bit of bling. Adding all these elements to my creations makes them interesting and fun.

On a personal note, I am enjoying remodeling my home, working with my son in his business, outings with my grandchildren and creating jewelry that is truly one-of-a-kind piece. I am 60 plus years young and eventually I will retire... but not yet.